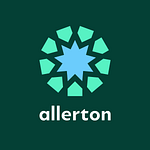 Website allertongroup Allerton Care and Support
Live the life you choose
We are hiring for Senior Support Workers!
Allerton Care & Support
Allerton is an integrated social care, housing, and development company, working so that everyone can live the life they choose in a home they love. We pride ourselves on quality, person-centred care, and outcomes and have helped many hundreds of people get the best out of life, supporting independent living within the comfort of their own homes and community.
We are now looking to appoint a Senior Support Worker, on a shift basis which includes working weekends, bank holidays and evenings. This role will work alongside the Team Leader with all aspects of the day-to-day running of service. Promoting a caring environment which provides the people we support with a high standard of person-centred care, meeting individual needs and ensuring everyone is treated with respect, rights to privacy, independence and that choices are met.
A successful candidate will be providing care and support to people who live with long-term mental health conditions, physical disabilities, and learning disabilities. You will be providing support to vulnerable adults. Training and mentoring are offered.
Rates of pay & benefits:
Competitive hourly rates of pay – £10.45 per hour.
Enrolment in Workplace Pension Scheme.
Employee Assistance Programme made available to all employees.
Paid training and opportunities to further develop your skills.
Pay as you earn scheme, which after passing probation allows you to withdraw funds before pay day for up to 25% of shifts worked.
Health & wellbeing package.
Discount card for high-street shops and restaurants.
Job Types: Full-time, Permanent
Salary: £10.45 per hour
Key responsibilities of the Senior Support Worker will include:
Supporting Team Leader in ensuring accurate rota planning. Communicating any rota changes to the Team Leader / Service Manager– this includes lateness, sickness, and changes in support/rota needs.
Ensuring all documentation and records completed by Support Workers are completed accurately, in a timely manner, and in line with Company policy and procedures.
Adhere to all CQC regulations, The Care Act, and Safeguarding legislation.
Supporting Team Leader with regular supervision of Support Workers.
Comply with all Company Policies and Procedures, Health and Safety Handbook, and Code of Conduct.
Review and Write person-centred Support Plans and Complete risk assessments.
Communicate effectively to inform the team of changes to care needs/support plans, ensuring all appropriate paperwork is completed and stored appropriately.
Essential skills:
Willing to have an Enhanced Disclosure and Barring Service check
Willingness to learn and undertake all mandatory training
Good communication skills essential Able to work under own initiative
The successful candidate will be a people-orientated individual who is passionate about delivering the highest standard of person-centred support. With a calming influence, you will be able to work under pressure, be responsive, and adapt quickly to changing requirements.
You will have an understanding of positive behaviour support and a proven ability to work in a person-centred way, ideally, with experience of providing support to individuals with learning disabilities, physical disabilities, mental health needs or behaviour that challenges. You will have excellent communication skills, be able to lead by example, acting as a role model to the team, managing, supporting, and motivating them to deliver the highest standard of quality care and support.
COVID-19 considerations:
All staff are required to wear PPE and perform daily lateral flow test. All staff to apply must be double vaccinated.