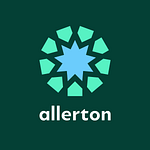 Website allertongroup Allerton Care and Support
Live the life you choose
We are hiring for a learning disability Team Leader!
Allerton Care & Support
Allerton is an integrated social care, housing, and development company, working so that everyone can live the life they choose in a home they love. We pride ourselves on quality, person-centred care, and outcomes and have helped many hundreds of people get the best out of life, supporting independent living within the comfort of their own homes and community.
We are looking for Team Leaders who are enthusiastic, driven, and looking to make a difference for the person that you will be supporting. This role is shift based and we are looking for someone flexible to work a mixture of weekdays, bank holidays, and weekends. A successful candidate will have experience in providing care and support to people who live with Learning Disabilities or long-term Mental Health conditions.
Rates of pay and benefits:
Job Type: Full time, permanent
Salary: £11.00 per hour
Competitive rates of pay, £11.00 per hour.
Paid training and opportunities to further develop your skills.
Employee Assistance Programme made available to all employees.
A professional, continuous personal supervision process, to ensure ongoing support and guidance.
Pay as you earn scheme, which after passing probation allows you to withdraw funds before payday for up to 25% of shifts worked.
Team Leader duties will include:
Team leadership and management – to lead, direct and support a team.
Completing and regularly reviewing risk assessments and developing individual person-centred support plans.
To ensure all documentation and records completed by support workers are completed accurately, in a timely manner, and in line with company policy and procedures.
Undertaking regular supervisions and spot checks of support workers.
Completing competency reviews.
Investigations into complaints and safeguarding issues and ensure actions are completed.
Conducting direct observations as required.
Providing person-centred support for all the people we support.
Maintaining up-to-date computerised and manual records.
Implementing quality control procedures and processes.
Requirement to participate in on-call rota.
Essential skills:
Excellent organisational skills and adaptability of working in a fast-paced environment.
Confident using own initiative to respond to situations and problem solving.
Knowledge of CQC regulations and their key lines of enquiry.
A willingness to work toward QCF qualifications in Health and Social care.
Good people skills with the ability to provide an exceptional level of service.
Experience managing, supervising, and motivating staff to deliver person-centred care and support.
Covid-19 Considerations:
All staff are required to wear PPE and perform daily lateral flow testing. All staff to apply must be double vaccinated.