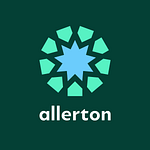 Website allertongroup Allerton Care and Support
Live the life you choose
We are hiring for Night Support Workers!
Allerton is an integrated social care, housing, and development company, working so that everyone can live the life they choose in a home they love. We pride ourselves on quality, person-centred care, and outcomes and have helped many hundreds of people get the best out of life, supporting independent living within the comfort of their own homes and community.
We are looking for support workers who are enthusiastic, driven, and looking to make a difference for the person that you will be supporting. This role is shift based and we are looking for someone flexible to work a mixture of weekdays, bank holidays, and weekends.
Rates of pay and benefits:
Competitive hourly rates waking Nights £10.80 per hour.
All induction and mandatory training is paid. This incorporates the Care Certificate if applicable.
Adult care worker qualifications offered at a level sited to you funded by Allerton Care.
Employee Assistance Programme made available to all employees.
A professional, continuous personal supervision process, to ensure ongoing support and guidance.
Pay as you earn scheme, which after passing probation allows you to withdraw funds before payday for up to 25% of shifts worked.
Health & wellbeing package.
Discount card for high-street shops and restaurants.
Job types: Full time / Part-time
Salary: £10.80 per hour
Duties will include:
Prompting daily personal care, whilst maintaining privacy, dignity, and respect.
Administering medication and arranging medical appointments as required.
Encouraging and supporting individuals to maintain friendships and family links.
Using our note-taking system to provide handover staff with important information.
Assist in monitoring people's Health and Wellbeing, reporting any changes to the senior or designated person responsible.
Essential skills:
Willing to have an Enhanced Disclosure and Barring Service check. This will be funded by Allerton.
Our support workers must have a willingness to learn and undertake all mandatory training.
Good communication skills essential and able to work under own initiative.
Covid-19 Considerations:
All staff are required to wear PPE and perform daily lateral flow testing. All staff to apply must be double vaccinated.